Global
Our network reaches a huge audience throughout the globe. These unique resources affords the ability to properly represent property for sale and provides our Buyers with an edge to capitalize on what is available globally. Here are some examples of our efforts worldwide….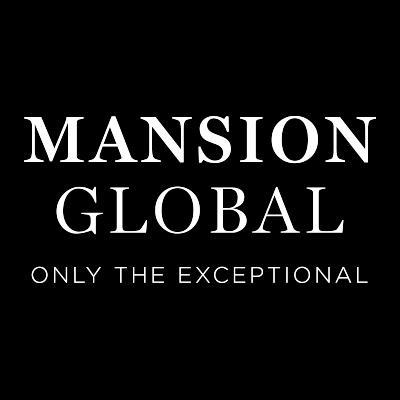 MANSION GLOBALMansion Global reaches more than 2.3 million unique users on a monthly basis. Rodd Sheradsky's listings are featured here as well connecting with the world's most affluent real estate buyers alongside listings that are relevant, timely and hold compelling content. Mansion Global is part of Barron's Group which includes Barron's magazine, MarketWatch, and Financial News and the Wall Street Journal. This multilingual platform is localized to address the interests of international property seekers. Mansion Global listings are combined with global market analysis along with relevant news and entertaining stories helping to inspire users to make informed real estate decisions.
Berkshire Hathaway Home Services EWM RealtyBerkshire Hathaway Inc. is an American multinational conglomerate holding company headquartered in Omaha, Nebraska and one of the worlds largest employers(377,000 employees). Our global exposure extends to more than 50,000 agents, 1500 offices, and 103b+sales volume.
Master Brokers ForumThe Master Brokers Forum is an exclusive, invitation only, network of the finest, most experienced, professional brokers in the ultra-luxury real estate industry. There are more than 250 members for each of South Florida's counties, Palm Beach, Broward and Miami Dade. The objective is to regularly bring together the most innovative, top performing, and influential brokers to share ideas and issues concerning the local real estate market, refer business, and maintain cutting edge service affording each agent the ability to service the elite real estate market at the highest level.
JUWAIAs an exclusive member to Juwai, all listings are exposed to the Chinese real estate network. They are the highest users of internet searches in the world with more than 90 million searches per month. There are 58 countries represented and more than 2.4 million listings. More than 1.5 million consumers search this database each month.

Mayfair
Rodd Sheradsky and his team of professionals have routinely posted their listings into the Mayfair portal for greater global exposure. 
Founded in 1995,  Mayfair grew to become one of the foremost groups of luxury real estate agents in England, Scotland, Wales and Ireland. 
In 2005 this group was expanded to North America.
Today, Mayfair International Realty members can be found across the globe, bringing sophisticated international real estate marketing to a worldwide community of buyers and investors.
Who's Who of Luxury Real Estate
Since it's inception in 1986, Who's Who in Luxury Real Estate has been established as a worldwide leader in the collection of top brokers representing the finest luxury properties across the globe. This hand-selected group of more than 130,000 professionals with properties in more than 70 countries collectively sells over $300 billion of real estate annually, making it the most elite and comprehensive luxury real estate network in the world. Who's Who in Luxury Real Estate is globally showcased on LuxuryRealEstate.com, more than 1,000,000 in content than any near-peer, recognized as the industry leader by Forbes, Webby Awards, Web Marketing Association, Maggie Awards, ADDY Awards, Inc. 5000 List, and more. Coverage globally extends to: North America, South America, Central America, Caribbean, Europe, Africa, Asia, Australia, Central America, and the Middle East.