About Rodd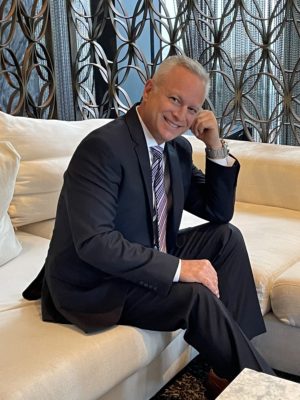 Meet Rodd Sheradsky, a Unique Luxury Real Estate Professional
As a top producer with Berkshire Hathaway Home Services EWM Realty, Rodd Sheradsky has built a reputation on deep market understanding, knowledge of complex real estate laws and regulations, and keen negotiating skills.
Born and raised in Florida, Rodd specializes in luxury residential properties, as well as performing and promising commercial markets. He believes that everything is possible when it comes to matching clients with homes or buildings — retail, manufacturing, office, or multi-use. Everyone, no matter their needs or desires, meets with white-glove treatment.
Rodd is unique in the South Florida real estate sector. He not only attended law school, an enormous advantage when overseeing transactions, but was the founder and CEO of his own aviation company, Hubair Inc. Company expansion meant constructing a two-story, 30,000 square foot warehouse and office building in the Sawgrass Corporate International Park. "I'll never forget having to acquire the land and separately send out a detailed bid with specifications to six general contractors," he said. He later sold the building for twice the investment. These experiences imparted lessons that inform and distinguish his real estate practice.
Since 2004 Rodd has been a full-time real estate professional; well-recognized by peers for his talent in navigating the most challenging of sales circumstances and for his negotiating proficiency.
His sales history earned him a place in the profession's front rank — among the top 1 percent nationally. Over the last 18-plus years, Rodd has listed and sold luxury and commercial properties from Miami Beach to Weston, FL. Those include: packaged bulk sales; five luxury condos, closing-out Bellini Williams Island; and five industrial properties in Hallandale Beach FL. His in-depth and broad-ranging market knowledge makes him an informed choice for any client. His listings are often featured in The Wall Street Journal, Mansion Global, The Real Deal, the Miami Herald, the South Florida Sun-Sentinel, and more than 700 dot.com outlets worldwide.
His clientele includes Fortune 500 business leaders, pro athletes, entertainers and their agents, and others in high-profile positions. Rodd treats each transaction with the highest level of sensitivity and professionalism, providing personal involvement and exceptional attention to detail, which ensures that clients receive the best possible outcome.
Rodd's other crucial role: father of four grown sons, all now successful young men of character and ability. "I'm so proud to be their Dad," he said.
To learn more about his elite approach, call or text Rodd Sheradsky, PA at 954.560.2717